Origami for Kids
March 2010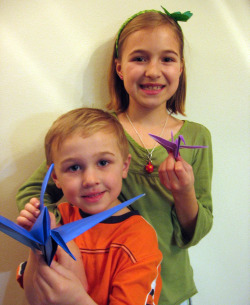 Hi! I'm Sarah and this is my brother, Ben.

You can

click

on any of the photos on this page to learn how to make these origami things.

Since last time, we've learned a whole bunch of new origami!

Ben learned his very first origami!

I can honestly say we don't have a favorite. Everything is so fun.

< These flapping cranes are

SO COOL

. We helped Ben make a really big one.


For another project, we didn't know what it was going to be until it was all done.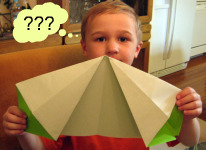 Halfway through, we were still totally clueless.

But then all of a sudden it turned into a goldfish!







We made a whole bunch and made them into this mobile. >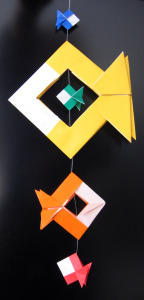 I could not believe it when Grandma Boxster and I made this shamrock headband.

I made the shamrock and then she put it on the headband.

And I got to take it home!

It is so pretty!

Then we helped make a fish bowl.

Our real betta fish looked like he thought the origami fish was real, too!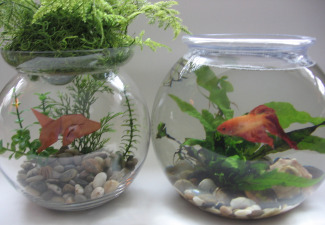 We're so excited to see what we get to do next time.

See you next month with more origami for kids by kids!
Bye,
Sarah & Ben

Want to send Sarah or her brother, Ben, an idea or tip?
Click here to submit an idea or story for this page!