Origami for Kids
Have an Origami Party!


Hi! I'm Maddie. I had an origami party with my cousins and friend.

Barb brought all kinds of paper and taught us how to make boxes and stars and lots of other things.

I especially like making up my own origami, like this city.

In the photo below, we're showing just a few of the things we made.

Margaret's favorite was the star. She made a giant one from scrapbook paper. Angela made a bunch of flowers. Izzy likes the fortune teller.
Have an origami party! It's tons of fun!

Origami for Kids
September 2010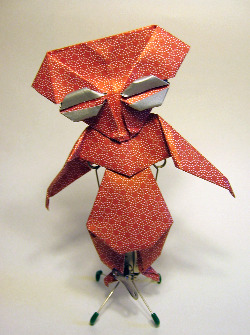 Make a Space Alien!
by Rob Kunz, age 10



You can find great origami books in any library. I made this alien from

Planet Origami

by Steve Biddle and Megumi Biddle.

I used scrapbook paper that's silvery on one side.

Then I attached it to a "Cranky."

The Cranky is great for this alien in two ways:

It lets the alien stand up, and you can wind it up to make him dance around.

To read more about Cranky, click here.

The book

Planet Origami

also has a galaxy made out of ten pieces of paper and an x-wing spacecraft made out of one piece of paper.



Meet the Artist-Writer:
Rob Kunz, Age 10
Rob is a talented origami artist from Wisconsin.

Recently, he's been into origami having to do with space and aliens.





Origami for Kids
June 2010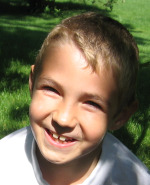 Hi Everyone!

I'm Eli. I learned how to make a box and a bug and my favorite, an origami snake.



I love origami!

To learn how to fold a snake, click the snake or click here.


Can you count the snakes in the photo below?



Hints

:

There are less than ten.
All but one are on the ground.
There are no red snakes.
There is one green snake.

Tip

: To see a larger, clearer picture, click the photo!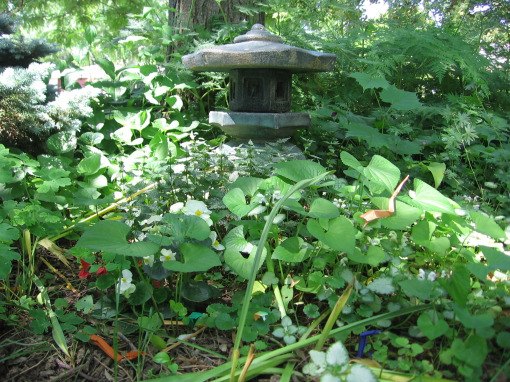 Ready for the answer? Click here.


Origami for Kids
April-May 2010

Hi Everyone!


We are lucky to have a singer-songwriter friend, Ann Elizabeth-Nagel, who wrote, performed, and recorded the

song below

especially for us!!! She has her own website: www.annelizabethnagel.com



You can sing along with Ann while folding!

You might like to try making a hat from a piece of newspaper like our friend Ryan did at his birthday party.

Have fun folding and singing!
--Sarah & Ben




The Origami Way